Published in The Economist
EVERY three months, Shahbaz Sharif, the chief minister of Punjab, gathers education officials around a large rectangular table. The biggest of Pakistan's four provinces, larger in terms of population (110m) than all but 11 countries, Punjab is reforming its schools at a pace rarely seen anywhere in …Read More
As we make our way inside TCF's Cowasjee Campus, we spot Fizza Naz sharing a lighthearted moment with her ex-Principal in her office. Once engaged in conversation, Fizza portrays the sort of youthful exuberance one would expect from a young girl. However, as she recounts her stories from school and …Read More
The Citizens Foundation (TCF) organised its Global Chapters Conference (GCC) on the 19th & 20th of January, 2017, in Karachi. One of the key events on TCF's social calendar and held every two years, the GCC brings together the TCF Board, management and heads and members of the Foundation's global chapters.Read More
Fahim Ahmed, a banker by profession and a resident of Bahrain, recently participated in the Ironman Challenge 70.3: a triathlon combining a 1.9km open water swim, a 90km bike run and finally a 21.1km half marathon run, all to be completed within 8 hours.Read More
Golfers Swing into Action to Support TCF!Read More
Originally published in The Express Tribune
This is a moving story about a young man from a katchi abadi in Karachi, who graduated from IBA, Karachi despite his father working as a mazdoor in a wire factory for 35 years. Today, Nadeem Hussain works as a World Bank Technical Assistant to …Read More
Karachi, January 22, 2016: Chairman and Founding Director of The Citizens Foundation (TCF), Mr. Mushtaq Chhapra is currently attending the 46th Annual Meeting of the World Economic Forum (WEF) in Davos-Klosters, Switzerland. Earlier last year, TCF was honored with the prestigious Schwab Foundation Social Entrepreneur of the Year 2015 award …Read More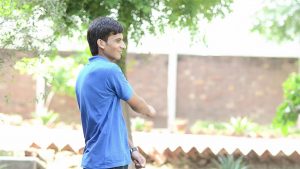 "TCF stood with me like a mother. When I gave up, when I wavered, when I lost hope, TCF stood by me like a mother would for her child".
Hear about the journeys of several TCF School teachers, from their experiences of teacher training to testing and their little moments of pride and joy in between!
Meet Anum Fatima, a TCF Alumni whose journey began from a TCF classroom in her community to Harvard Summer School! Like many other students, Anum has faced great odds to pursue her dream of education.
Education is changing the lives of girls like Nadia, allowing them an opportunity to build their lives and break free from the bounds of poverty and despair engraved within their families and communities.
TCF's Community Development Unit (CDU) is searching for ways to provide clean and safe drinking water to the communities around TCF schools. With the help of Community Advisory Welfare Services (CAWS) and So Safe Pakistan, CDU has set up 14 water filtration plants across various TCF schools.
"I was afraid of speaking to people from fear that I would offend someone because I could not speak the local urdu language, in fact my writing used to be like a child's scribbling. But thanks to TCF, I can now read from books and newspapers on my own."
Fatima's father didn't believe in the need to educate girls. But after being persuaded to send his own daughter Fatima to school, he believes it is one of the best decisions he has made for his family.
Shabina Kanwal studied from TCF School in Saifal Goth, Karachi. She is now teaching at a TCF Primary School in Saindad and simultaneously studying for a Bachelors degree. Her successful academic phase and currently her respectable job have greatly influenced her conservative extended-family. Her uncles, aunts and other relatives are …Read More